The following was presented at the International Congress of Archives, Seville, September 2000.
Luciana Duranti - The Impact of Technological Change on Archival Theory
ld_sevilla_2000.pdf (32kb)
These are the two presentations from the Society of American Archivists Annual Meeting 2000 in Denver, Colorado.
Heather MacNeil - Conceptualizing an Authentic Electronic Record
hm_saa_2000.pdf (30kb)

Kenneth Thibodeau - Between 20 Years and 2000: Sorting out Electronic Records in an Operational Context
kt_saa_2000.pdf (23kb)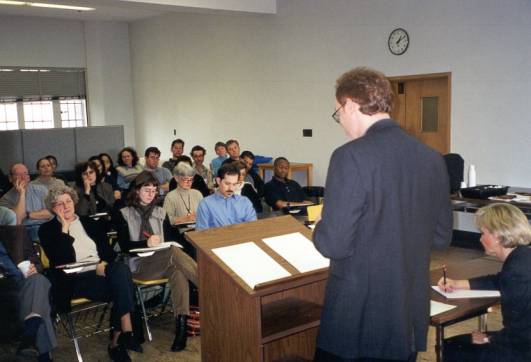 In June 2002 in College Park, MD, the InterPARES Project presented their findings at a symposium hosted by the Unites States National Archives and Record Administration.