Welcome to the InterPARES 1 Project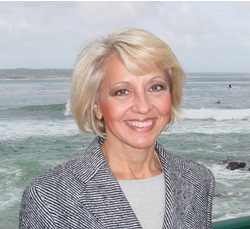 InterPARES 1 focused on the preservation of the authenticity of electronic records that are no longer needed by the creating body to fulfill its own mandate, mission or purpose. The records examined were primarily textual documents produced and maintained in databases and document management systems. This phase has produced a variety of findings, including conceptual requirements for authenticity and methods for the selection and preservation of authentic electronic records. All findings are presented in a book titled The Long-term Preservation of Authentic Electronic Records: Findings of the InterPARES Project.

The InterPARES 1 Project was based on the findings of a previous research project, titled The Preservation of the Integrity of Electronic Records, otherwise known as the UBC Project. It was undertaken by researchers at the University of British Columbia from 1994 to 1997, in collaboration with the United States Department of Defense, and aimed at establishing standards for creating reliable electronic records and maintaining their authenticity during their active and semi-active life. One of its products was DoD Standard 5015.2 for recordkeeping systems. By contrast, the InterPARES 1 Project sought to establish the means for assessing and maintaining the authenticity of electronic records once they become inactive and are selected for permanent preservation.
The InterPARES 1 Project team comprised scholars and professionals in a variety of disciplines, such as law, history, computer science and engineering, information science, and chemistry. However, the project's key concepts and methodologies were drawn from diplomatics and archival science.
The InterPARES co-investigators represented universities, archival institutions, businesses and industry of the following countries: Canada, United States, United Kingdom, Australia, China and Hong Kong, France, Ireland, Italy, The Netherlands, Sweden and Portugal.